Rave Retailer allows you to control your entire online strategy from one single-sign-on dashboard. Everything you need to manage your online world is in one intuitive place. And your dedicated Account Manager is here to help you every step of the way!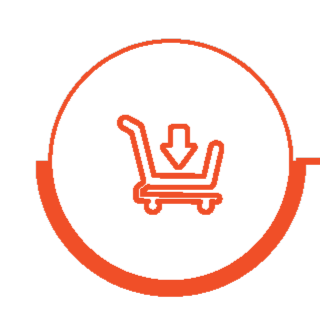 Our shopping cart increases topline sales and overall order value for sellers. Customers can quickly add multiple items to their cart and checkout easily, leading to higher conversion rates. Our shopping cart…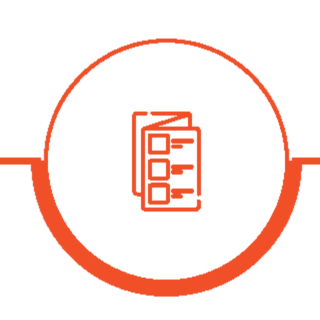 Easily manage your products and show them off with gorgeous pictures, rich descriptions, and detailed specifications. Use pricing tools to set margins, run sales, and track profits. Categories help customers…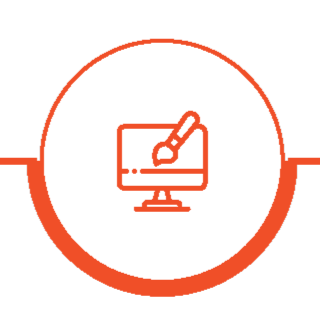 Your Account Manager will design your site to reflect your brand. Flexible, functional pages include custom graphic design for the site launch, and relevant content writing makes your SEO soar. If a feature doesn't…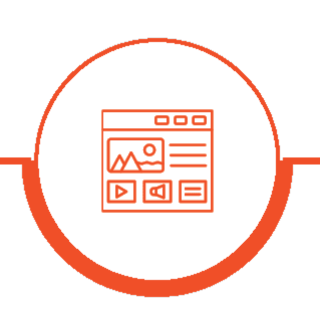 There's no limit – and no extra cost – to build fabulous interior pages. Your Account Manager is always available to bring your creative vision to life, and you can also take control and build pages any time you'd like to…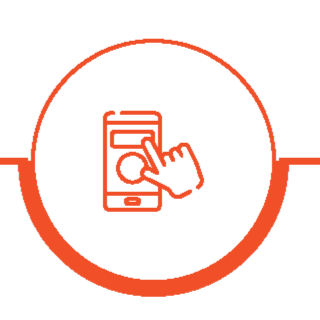 Put your store in a custom-branded app in both the iOS and Android app stores! It's fast, FREE, and easy to create your own eCommerce app that drives sales through engagement, notifications, marketing, and…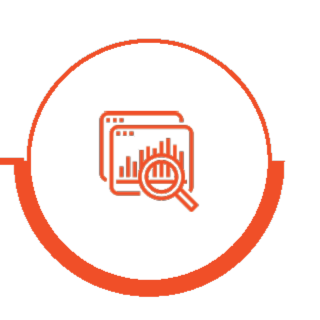 We're not shy about showing you results. Integrated Google Analytics are accessed from your single-sign on Rave Retailer dashboard so you can always see what's working, tweak what's not, and understand consumer…

Shopping Cart
Say hello to a 24/7/365 online selling machine. The Rave Retailer shopping cart increases topline sales and overall order value for sellers. Customers can quickly add multiple items to their cart and checkout through a simple, streamlined process that makes it easy to complete the purchase, leading to higher conversion rates. Our shopping cart stores customer information and order history so sellers can manage orders and provide personalized customer service.
Designed by retailers, our cart quickly and easily navigates the customer through the buying process from Home to Done.
Our intuitive checkout process increases sales with as few clicks as possible, smoothing the way to payment and removing barriers to purchase.
Quick View helps customers add products directly to their cart with one click.
Incentivize sales with custom coupons for free shipping, flat rate discounts, or dollar/percentage off.
Sales tax tables can be set specific to the product seller.
Fully integrated with ShipStation, or add your own shipping methods like UPS and FedEx, or create custom shipping methods tailored to unique delivery policies.
Address verification ensures deliveries don't get lost.
Capable of managing D2C and B2B selling models with unique pricing, payment terms, shipping methods, commission structures, and reporting
Check out our payment processors!

Product Catalog
Make it easy for customers to find and purchase products with a product catalog that displays vivid photos, detailed descriptions, related items, and much more.
Adding products is a breeze with three convenient options:

Product Builder: a simple editing tool for adding unique products.
Product Uploader: instantly upload a spreadsheet of product data into the product catalog.
API: we can work with manufacturers to automatically upload and update product catalogs in real time.

Pricing tools allow sellers to markup margin from cost by category, run sales with beginning and end dates, and track profits.
Product Categories help customers easily find exactly what they're looking for with refined searches based on detailed product specifications.
Drag and drop interface allows for organization of products into categories and subcategories, making it simple for customers to navigate and find the products they need.
Products in Rave Retailer are counted as 1 product for each SKU. In Rave Retailer, each variation of a product is considered a new SKU. For example, if you have a T-shirt product available in red, black, and blue colors, and also available in small, medium, and large sizes, then you would have a total of 9 SKUs for that product (3 colors x 3 sizes = 9 SKUs).

Site Design
Forget inflexible templates and choose colors, layouts and options tailored to the audience, product selection, and brand message. Site options have been chosen with a sole objective: sell products. If a feature doesn't directly contribute to online sales, we don't let it clutter the user experience.
Flexible, functional, beautiful pages with a customizable header and footer and prominent linkage to existing social media accounts.
Custom graphic design for the site launch including banners, marketing pop-ups, and feature images.
Integrated SEO behind the scenes and front-facing through relevant content writing.
Drag and drop menu bar design with pages and sub-pages implemented immediately on the site.
Mega drop-down menu bar visually displays product depth with just a hover, showing category options without having to navigate away from the page.
Build an email list by gathering customer contact information.
Optional Blog to become a standout expert in the field.
Contact page so customers can find any physical store or multiple locations. Can include address, driving directions, phone number, hours of operation, contact form, and more.
Responsive technology ensures that the site adapts to every screen size, making it easy for visitors to navigate, find the items they want, and check out.
Each Rave Retailer website is automatically updated with new features and platform revisions.
Includes hosting, daily backups and SSL certificates.

Page Builder
Build interior or landing pages that convert website visitors to loyal customers with the free Page Builder on every Rave Retailer site.
The dedicated Account Manager has unlimited design freedom to make gorgeous pages without restrictive themes or expensive add-ons.
Click, create, save, SELL! Fast and easy drag-and-drop page builder equips product sellers to create the exact page designs they want on the fly, with no coding required.
Available modules include images, text, videos, accordions, sliders, 'add-to-cart' buttons, forms, countdown timers, and many more – with new modules and features added frequently.
Flexible blocks and layouts match the brand and audience expectations, enhanced with metadata and SEO-rich options to drive traffic, page visits, time on site, and SALES.
Mobile responsive design so pages look great on every device. Your website will fit perfectly on every laptop, PC, big screen, smart phone or tablet. This means every page, category, product and even our shopping cart are all fully responsive to give the end user the best possible browsing and shopping experience on whatever device they use.

Mobile App
Selling online? There's an app for that! At NO additional cost, convert a Rave Retailer ecommerce website to a mobile app to sell more stuff with continued engagement, notifications, and the easiest shopping cart ever.
Custom branded app will be listed in both iOS and Android app stores.
Gather reviews in the app stores to build trust and reach, while offering another convenient tool to grow sales.
Home Screen Builder within the Rave Retailer dashboard centralizes control and accesses existing products and media. This is also where app versions and custom settings are managed.
Push notifications keep the brand front-and-center on customer devices.
Marketing tools notify the customer of pending and received orders, shipping updates, abandoned carts, and more.

Analytics
Integrated Analytics is a powerful tool that provides valuable insights into website traffic and user behavior. It is particularly useful in understanding customer behavior and improving sales.
Comprehensive tracking of website visitors, including demographic information, location, and behavior.
Advanced ecommerce tracking to measure revenue, conversion rates, and product performance.
Funnel visualization to identify points of drop-off in the sales process and improve conversion rates.
All from the single sign-on Rave Retailer dashboard!
Manage Your Business, Not Your Technology
Schedule a free, no-obligation demonstration of Rave Retailer to see how we help independent businesses compete with big-box stores and nationwide e-sellers.
Or send us a message and we will reach out to you.
eCommerce Website Pricing
Template Design

Includes up to 10 products

Google Analytics Setup

Monthly reporting

$1,000 Setup Fee

No contract
Customizations to a pre-built template

Up to 25 products

Google Analytics Setup

Monthly reporting

$2,500 Setup Fee

No contract
Custom Website Design

Up to 25 products

Google Analytics Setup

Monthly reporting

$5,000 Setup Fee

No contract
For sellers with more extensive product catalogs, distribute one-true product catalog to websites and platforms such as Shopify, Rave Retailer, Wordpress WooCommerce, or Magento

10 hours of implementation

1,000 SKU's Distributed

$2,000 Setup Fee

No contract
Payment Processors
 Accept all major credit cards and an ever-increasing list of the industry's best merchant processor integrations – or offer special financing through Acima or Okinus. Secure SSL 256 Bit Encryption protects both the business and the consumer. PCI Compliance is required by all credit card processors; however, few web design companies actually go through the grueling process to become PCI Compliant. We've done it and you don't have to worry about it.
Merchant account application required
Integrated checkout on your site
2.9% + .30c/transaction & setup fee
Authorize.net charges $24/month and a one time setup fee of $49
Credit card 1.99%
$0.15 per transaction
$10 monthly statement fee
$29 initial one time setup fee
$10 Cardknox monthly statement fee

Integrated checkout on your site to accept credit cards
No monthly fees, no refund costs, no hidden fees
2.9% + .30c per successful charge
Instantaneously accept credit cards on your site
Earnings are transferred to your bank account on a 2-day rolling basis
No setup fee or monthly cost
2.9% + 30c/transaction
No application fees

Integrated checkout on your site to accept credit cards
Sell instantly in 200 countries / territories
3.5% + .35c per successful charge
Instantaneously accept credit cards on your site

No Credit Needed Financing
Approval Amounts from $300 to $8,000
No money down for qualified customers $ Early Payment Options
No minimum income requirements
Monthly reporting to Equifax and TransUnion
Returning customers are offered a "No Money Down" option and a 10% increase in Approval Amount

No credit needed financing
90-day buyout option and discounted early payoffs
Low initial payments with flexible payment schedules
Instant customer approvals
Not available in MN, NJ, WI, or WY
Increase Organic SEO with a Blog
Rave Retailer includes free blogging functionality on your website designed to improve your search engine ranking and make you a leading authority in your field.
Blogs are a huge bang for your buck SEO-wise as keywords and page indexing lend credit to your Website in organic searches. This is far more powerful and useful than the common practice of linking to an off-site blog.
Each time you write a blog through Rave Retailer's integrated blog a new page is added to your Website, which triggers Yahoo, Google and Bing to re-index your Website, which is very good! When you use valuable industry-specific keywords related to your business, search engines rank your Website higher in an organic search.
Additionally, integrating the Rave Retailer blog is a proven method to keep your Website fresh and timely and your customers coming back to look for new information, tips and trends. When you write a blog, you become an expert in your field and industry, and this helps create a personable and friendly relationship with your consumer, based on levels of trust and expertise.
And if you don't have time or bandwidth to write new blog articles, we can even do that for you, too (extra charges apply). 
People who blog get five times more visits than non-bloggers
Blogging can get you 53% more traffic
80% of new Website visitors may be there to view your blog
Good content and ideas lend to great credibility
Blogging can you get credible backlinks to dramatically improve your SEO