Our Mission
Rave Retailer's only mission is to make life easier for our resellers and their customers. We designed cutting edge software that allows businesses to take complete control of their online strategy without learning any complicated code. Rave Retailer makes it easy to run an effective, yet affordable, online business and marketing campaign.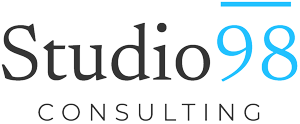 Goals, Achieved.
We increase revenue & profits with proven consulting services for honest businesses who create positive change in the world..
Are you tired of jumping between multiple platforms and complex tools to run your business? GrandCentr.al helps you manage everything from your CRM and billing to project management and support ticketing.
Rafferty Pendery
"The ones who are crazy enough to think that they can change the world, are the ones who do." – Steve Jobs
Rafferty was born in Los Angeles, California and now resides in the tropical paradise of Clearwater, Florida. Between scuba diving, the prestigious Explorers Club and working on NASA projects (seriously!), Studio98 founder, Rafferty Pendery, hops off his motorcycle to develop selling solutions and SaaS that help business owners SELL more and PROFIT more! But money isn't the motive…14 years ago, Studio98 was built with the intention of helping people. Period.
Serving thousands of companies across many industries, we believe that helping a business owner sell more not only makes their life better but also improves the lives of their families and their staff. It's all about setting an example that inspires and motivates others to help their fellow human beings. It's that ripple effect.
Rafferty and his uber-talented wife and business partner, Hana-li, value high ethics and integrity in their personal and professional relationships. Through these relationships and globe-trotting public speaking engagements, they've helped generate over a billion dollars in retail sales to date and have helped thousands of people improve their business and personal lives.
And by extension, and the ripples we may never personally see, that's how we change the world.
Favorite song: Legend by The Score
Favorite movie: Top Gun
Favorite food: Mexican
Hobby: Scuba diving, skydiving and anything business
Hidden talent: Drumming and magic
David Lively
"Be who God meant you to be and you will set the world on fire." – St. Catherine of Siena
David lives in the sky-high mountains of Colorado & the flatlands of Florida when Colorado snows him out.
He is the epitome of an entrepreneur with over 30 years of experience owning, running and selling companies and helping others do the same.
He built the 23rd largest retail home furnishings company in the USA, and sold it to a publicly traded company in 2001.
He then founded a Software as a Service (SaaS) ecommerce company with Rafferty Pendery and together they've grown it to over 3,000 customers in 46 states and 6 countries globally.
While he is passionate about business, the most important work in his life is his incredible and happy 33 year marriage to wife, Amy, and hanging out with their adult daughter, Emma.
Favorite song: I Should Have Been a Cowboy by Toby Keith
Favorite movie: A River Runs Through It
Favorite food: Street food in Naples
Hobby: Fly fishing and all things "backcountry"
Hidden talent: Interior design
Claire Malloy
"No act of kindness, no matter how small, is ever wasted." – Aesop
Growing up in California between Palo Alto and the Bay Area, Claire developed a love of the arts at an early age and spent time acting and modeling before jumping behind the lens in photo shoot production.
After working concurrently in the entertainment industry and sales consulting, she found the common thread was that she was drawn to opportunities to help others become the best versions of themselves and achieve their goals to create ideal scenes in everything from their company to personal life.
Finding her home at Studio98, Claire takes great joy in becoming invested in whoever she's working with and maintaining a high level of care to see them through to the attainment of their goals.
Recently engaged, she loves spending time with her fiance and their very loved (and mischievous) kitten. She enjoys spending quality time with good conversation. Rainy holidays in Malibu, telling stories with family and friends while sipping a good cup of coffee would pretty much sum up her perfect day.
Favorite song: Millionaire by Chris Stapleton
Favorite movie: Notting Hill
Favorite food: Steak
Hobby: Writing
Hidden talent: "I did musical theater so I can dance, sing and act."
Joseph Michael
"Do not try to fix whatever comes in your life. Fix yourself, so whatever comes, you will be fine." – Jaggi Vasudev
Joseph has an incredibly deep care factor, which is what drew him to Studio98 and us to him! From an early age, he wanted to work with people and has always been fascinated by the results of a team working together to achieve their goal.
His career path evolved from Hospitality Management to global hospitality systems technology, supply chain management, life coaching, psychology, and computer science.
His endless curiosity, thirst for knowledge, and love of people have led him to find a happy home here at Studio98 helping clients succeed!
Favorite song: Pneuma by Tool
Favorite movie: The Lion King
Favorite food: Pasta
Hobby: Exercise, hiking, yoga, and contact sport/martial arts
Hidden talent: "I have been told I am a great chef."
Claudio Machiné
"Success is the sum of small efforts, repeated day in and day out." – Robert Collier
Claudio, his artist and comic-book-loving wife and their quirky Yorkie, Layla, live in sunny South Africa. He's the son of Italian and Portuguese immigrants and, thus, speaks fluent Portuguese. He is a voracious reader and loves history and amateur archaeology and has even been on several dig sites around Southern Africa.
Working most of his life in customer service and retail management, he considers himself a real people's person and is always interested in the journeys and stories of people's lives and the lessons they can bring us. "I believe we cross paths with every individual for a reason." His super power? – The ability to strike up a conversation with anybody! He's currently completing his education in International Supply Chain management.
Since he was a young boy, he's been fascinated with the stars in the night sky, leading to an interest in astronomy and a love of all things tech-based. "It is our ability to adapt that will one day take us to the final frontier!" Claudio loves anything with the word "star" in front of it – Star Wars, StarGate, Star Trek, you name it – even Starbucks! As such, he's a true coffee lover and has become a connoisseur of the delicious beverage in all its shapes and forms.
And last but not least…he holds a brown belt in Shotokan Karate!
Favorite song: Suspicious Minds by Elvis Presley
Favorite movie: The Lord of the Rings Trilogy
Favorite food: "I swear by the 3 P's. Pasta. Pizza. Popcorn!"
Hobby: Reading, playing tennis and squash, spending time with family and friends
Hidden talent: "I consider myself not too shabby with a pen and paper and like to write when my muse comes knocking."
Funny quirk: "Things that are non-symmetrical bother me!"
Yolene Heenen
"I don't believe in failure. It's not a failure if you enjoy the process." – Oprah Winfrey
Yolene is a driven and dedicated professional who was born and raised in Johannesburg, South Africa. Yolene grew up surrounded by the logistics industry as her mother worked in this field for over 24 years. When her mother decided to pursue her dream of teaching, Yolene stepped up and took over her mother's role, quickly rising from a POD clerk to an Onsite Customer service supervisor at one of the largest clients. Yolene is passionate about providing the best customer experience and loves working with clients.
Favorite song: (It's dependent on her mood)
Favorite food: Sushi
Hobby: Making arches and garlands for special events
Hidden talent: Superwoman mommy
Funny Quirk: She used to sing in school choir for 7 years!
Mack Carcellar
"Tell me and I forget, teach me and I may remember, involve me and I learn." – Benjamin Franklin
Mack is a high-spirited client success manager who hails from Quezon City, the largest city in the Philippines. Hewas a senior digital media specialist for Google Operations Center before finding his home at Studio98. He sure knows how to make an impact as he led projects that transformed support workflows, enhanced effectiveness, and influenced their revenue ecosystem. With deep care factor, Mack offers a refreshing blend of creativity and enthusiasm to every interaction.
Favorite song:  Fast Car – Tracy Chapman
Favorite movie:  Spiderman (Guess which one)
Favorite food:  Pizza
Hobby:  Mountaineering
Fun Fact:  Growing up, I always wanted to join the army.